Encapsulator™ Bullet Trap Wall
$2,899.00
Quick Overview
SKU #TW5006
48" x 90" Shooting Area
Wt. 2400 lbs
3/8" AR500 Steel
14" of our proprietary Dura-Bloc™ & Dura-Panel™ ballistic rubber
Capable of defeating up to .308 / 7.62 calibers
*The use of tracers or any other incendiary-type round is prohibited.
Details
The Portable Encapsulator Wall Trap allows you to safely train for real life, close encounters. The Dura-Bloc™ & Dura-Panel™ ballistic rubber contained in this trap completely contains bullet fragments, even at point blank range to keep you safe while training. This allows for more realistic training including weapon strikes and the use of secondary tools like a knife as well a rifle retention training. The high volume "wall" of rubber blocks is held in place with our proprietary compression system allowing the user to easily maintain and rotate the blocks for years of use. This unit is designed to be mounted to a solid wall.
To train safely and properly for sudden encounters and be prepared to defend yourself, you need the tools that provide versatility while maintaining safety.


Made of 3/8" AR500 steel


SImple set up


Capable up to 7.62 / .308 caliber fire


48" x 90" shooting surface


Easy to replace rubber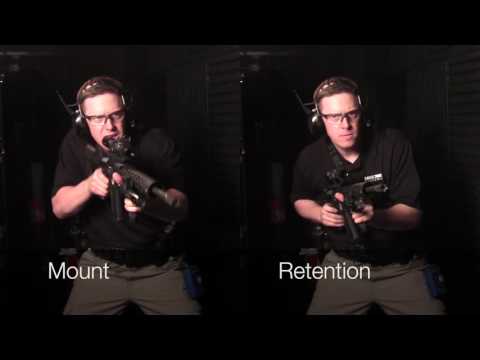 Portable Encapsulator Bullet Trap