Guardian™ Clearing Trap with stand
$599.00
Quick Overview
SKU #TP5014
Guardian™ Clearing Traps are the premier handgun, rifle, and shotgun clearing devices. Ideal safety measure for police stations, firing ranges, correctional facilities or any other location where firearms must be cleared and checked.
Over sized weapon opening for easy use.
Mounted on base with casters for mobility and provides optimal 48" height.
Dura-Bloc™ ballistic rubber interior encased in ¼" steel housing.
Accepts rounds up to 7.62mm.
Weight 200 lbs.
Details
The Guardian™ Clearing Trap is the flagship of our Guardian line of clearing traps. This trap is an ideal safety measure for law enforcement agencies, commercial ranges, gunsmiths, and shooters everywhere who plan on clearing primarily long guns. The hazards of an accidental or negligent discharge are real and dangerous so safely clearing a firearm is crucial when handling weapons.
The steel housing is 3/8 inch AR500 steel with a Dura-Bloc™ ballistic rubber interior for capturing the round.
Highlights:


Made with 3/8 inch AR500 steel


Dura-Bloc ballistic rubber interior


Mounted on casters for easy mobility


Designed to contain rifle rounds up to .308 / 7.62


Finished with a hammered grey powder coat paint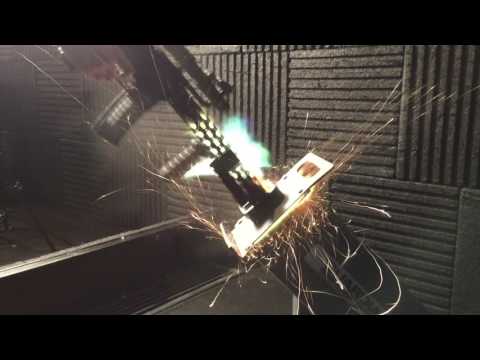 Guardian Clearing Traps