MAGnet Gun Caddy
$11.95
Quick Overview
SKU #70-20-007
A Smarter Way To Rest Your Gun!
With its soft high-energy magnet, the MAGnet Gun Caddy™ protects your gun and your car. It's the only portable magnetic gun rack that actually secures (holds) the barrel of your gun.....It's not just another place to "lean" your gun. Provides a great place to stage your gun while gearing up or opening and closing your safe.
SEE VIDEO BELOW
Details
The MAGnet Gun Caddy™ is a portable magnetic gun rack. It conveniently secures your gun when you need to temporarily set it down. It hold just about any long barrel gun upright against your vehicle, gun safe, or any metal surface. The patented design makes it easy to secure and remove your gun from the holder with just one hand. The soft foam material won't scratch the barrel.
Works with most long barrel guns:
• .410 Bore through 10 Guage Shotguns
• Double & Over / Under Barrels
• Most Rifles
• Even works with Fishing Rods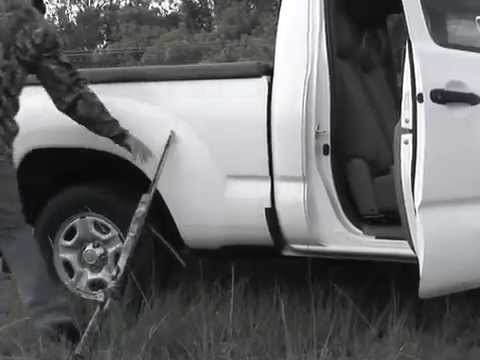 MAGnet Gun Caddy