MotoShot MotoTRAX Moving Target Track System
Quick Overview
SKU #40-50-125
MotoShot Moving Target Systems can quickly and easily be converted to a track style moving target system. Using a basic wooden track constructed of 2"x 4" lumber and, the simple to add, MotoTRAX Trolleys, your MotoShot Moving Target System instantly becomes a more traditional "track style" moving target system. MotoTRAX package Includes: Front and rear "trolleys" Mounting hardware.
SEE VIDEO BELOW
Details
Are you looking for an affordable, non-permanent track system for your Commercial or private range? MotoTRAX track system can be installed anywhere and requires no electrical or pneumatic hook ups.
Ideal for a when your training requires a consistent, fixed course. MotoTrax are adaptable to existing MotoShot systems and are simple to install, easy to use.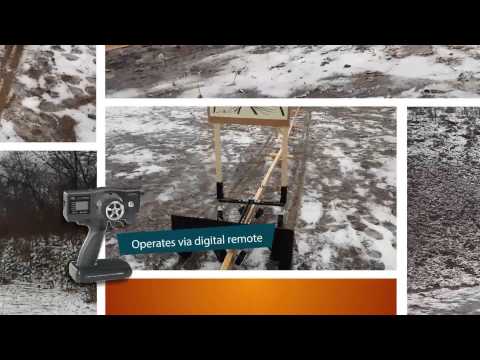 MotoShot™ MotoTRAX Moving Target Track System