Sons Trauma Kit - Deployment II IFAK
$142.00
Quick Overview
SKU #90-11-101
Sons Deployment Trauma Kit II is shaped flat and slim sitting behind one's armor plate to make a great use of tactical space and is easily accessed, extremely lightweight and low profile. Trauma Kit is packed in a machine sealed, heavy duty medical grade vinyl container and includes:

Combat Gauze
4" Z-Fold Gauze Bandage
14G Needle
Occlusive Dressing
NPA w/ 550
3" Elastic Bandage
2" Safety Pins
Nitrile Gloves
Casualty Card
Sharpie Marker
** External Pill Pouch**

Details
Where do you carry your trauma kit? This innovative Sons Deployment Trauma Kit eliminates bulky medical pouches that take up space on your kit. Sized to fit behind Medium ballistic plates, this kit is packed for quick deployment and designed around injury patterns in order of priority for battlefield trauma treatment with the necessary supplies.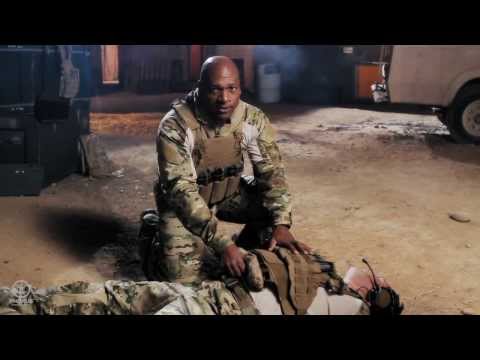 Multifunctional Steel Target/ Product Demo